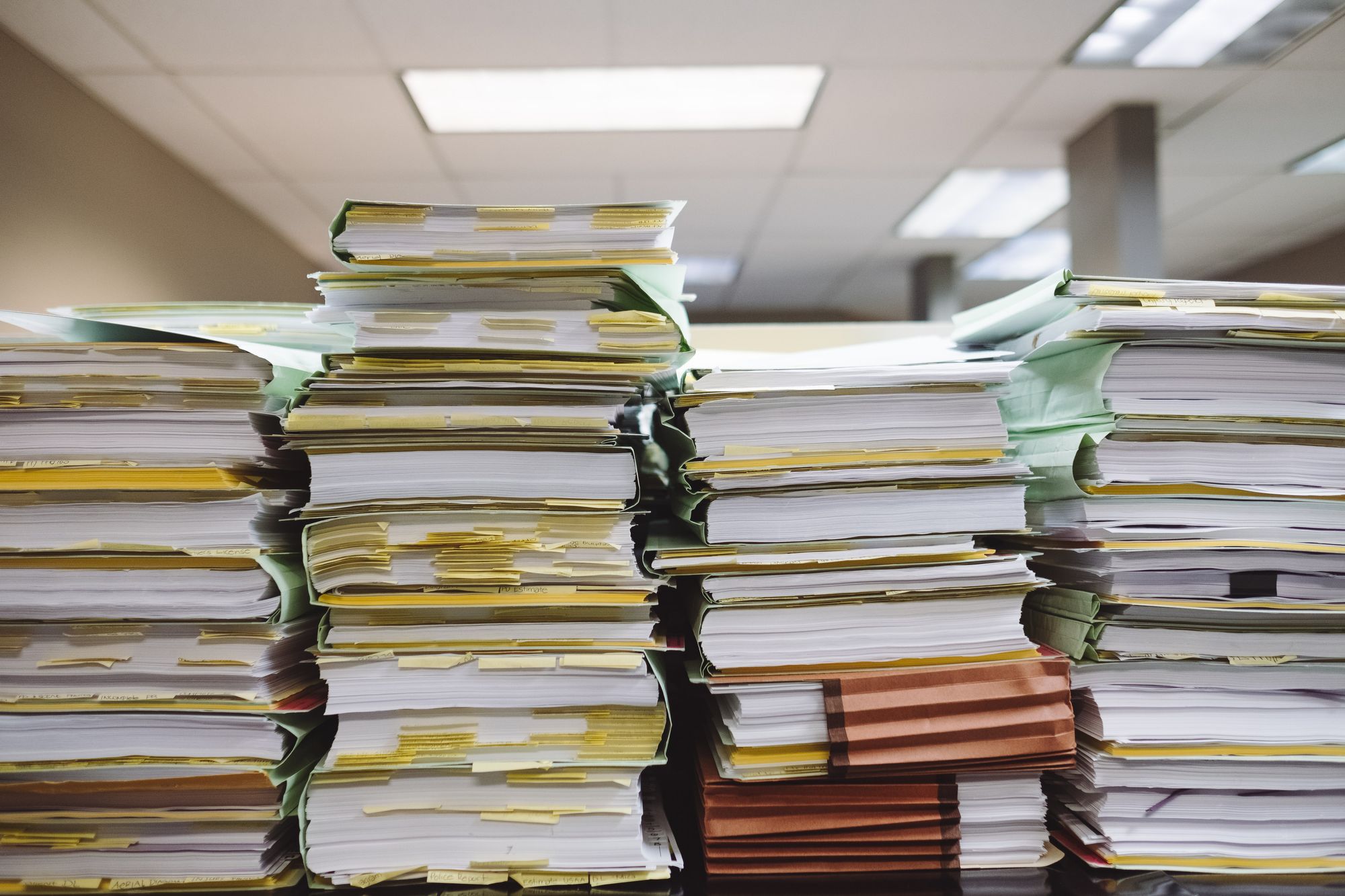 Going paperless in an office was once an impossible feat. Now, with so much technology at our fingertips, developing a paperless office strategy for your letting agency is not only easy, but crucial for keeping your agency compliant and organised.
The benefits of having a paperless office strategy
The average office worker uses 10,000 sheets of copy paper each year. That's 4 boxes of paper in total with an estimated cost of £10 per box. When you think about all the documents required for your agency – contracts, forms, offer letters, legally-required documents – paper purchasing could very well be eating into your revenue. These are the reasons why we think it's high-time your agency went paperless:
Keep track of important documents – By having all your agency documents stored in secure Cloud servers, you mitigate the risk of losing important files. You can allow files to be accessed by your team, and choose who has authorised access.
Reduce costs – With one office employee consuming £40 worth of paper a year, how much is this costing for your whole agency? Purchasing paper could potentially be costing your agency hundreds every year, depending on the size of your agency.
Better for the environment – In the UK, we use 12.5 million tons of paper each year, making up 20% of all waste in the UK. If we recycled just 10% more paper each year, we'd save approximately 5 million trees. But even better is not using paper in the first place and instead relying on paperless methods.
Save time – With less time spent laboriously filtering through confusing and outdated filing cabinets, or manually sending letters and contracts to tenants, you can save crucial time for your agency.
Developing a paperless office strategy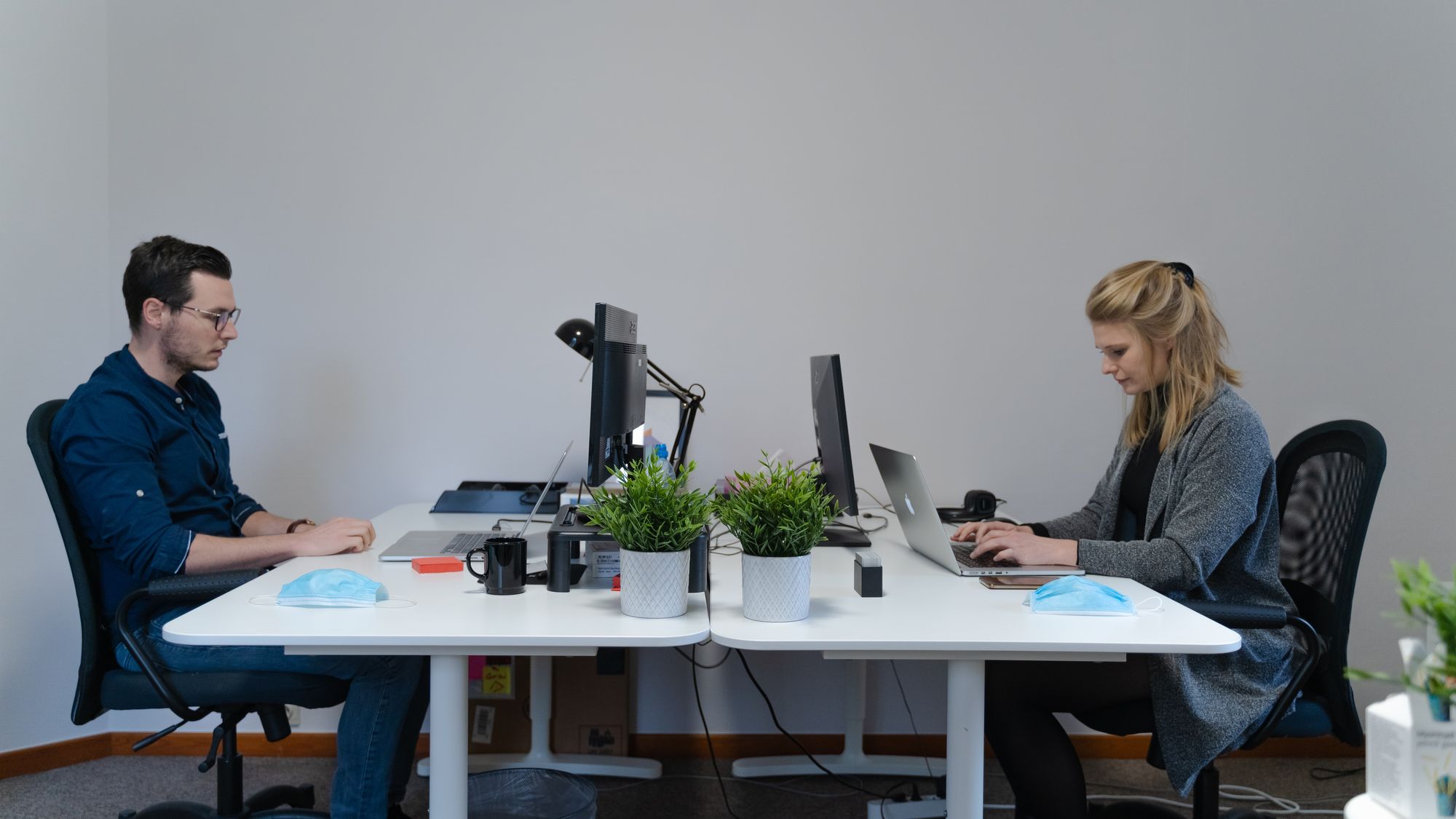 Going paperless is something that the NHS have been planning to do for years – but its deadline has been pushed to the end of the decade following the Covid crisis. However, going paperless doesn't have to be a decade in the making for your agency.
Keep all your documents on a Cloud or agency CRM
There are so many lettings and estate agency software providers out there that allow you to store and keep track of documents. Cloud-based servers became crucial when the world moved into the working-from-home space, and remain vital as we aim to reduce paper usage and move completely digital.
As per the Code of Practice by the Property Ombudsman, your letting agency "must keep clear and full written records of your relationship with landlords and tenants for at least six years and produce them when required by the Ombudsman and/or any enforcement authority, such as Trading Standards". It's important to have your documents stored securely yet easily accessible for the above reasons, or in case any disputes occur over a property.
Consider GDPR practice in your agency
Having a paperless agency makes it easier to stay compliant to GDPR. Although we have left the EU, we still have to follow UK laws, these being the UK-GDPR and the Data Protection Act 2018.
With cloud-based property management systems, it's easier to keep track of the data and documents flowing in and out of your agency, and also easier to figure out what needs retaining and deleting to ensure compliance. No shredders in sight.
Avoid photocopying sensitive documents
Agents often make copies of sensitive documents for verifying right to rent, such as passports. As per the Data Protection Act 2018, it's vital that these documents are kept in a safe and secure manner. The RentProfile Agents app allows agents to take photos of right to rent documents, without images saving to your camera roll, instead keeping them safely and securely stored on Amazon AWS servers. Considering that "the average employee forgets to pick up 600 sheets of paper from the printer per year", how many of those papers could have been sensitive documents like passport scans?
Automate your pre-tenancy admin
Some tools will allow you to automate pre-tenancy admin, like our product Onboarding, which streamlines and automates the setup and management of new tenancies. Legally required documents are automatically emailed to tenants, such as Agency Terms, EPC and EICR reports, the How to Rent Guide and more. This means, not only will you no longer need to send paper documents to your tenants, but they will be emailed automatically to your tenants without any extra admin on your end.
Paperless contracts
As well as automatically sending legally-required documents, Onboarding also allows all parties to e-sign tenancy agreements online. No need to print off documents, as they're kept for safekeeping in the Agent Dashboard, and automatically sent to tenants via email.
If you have any questions about Onboarding or would be interested to learn more, contact us at support@rentprofile.co.