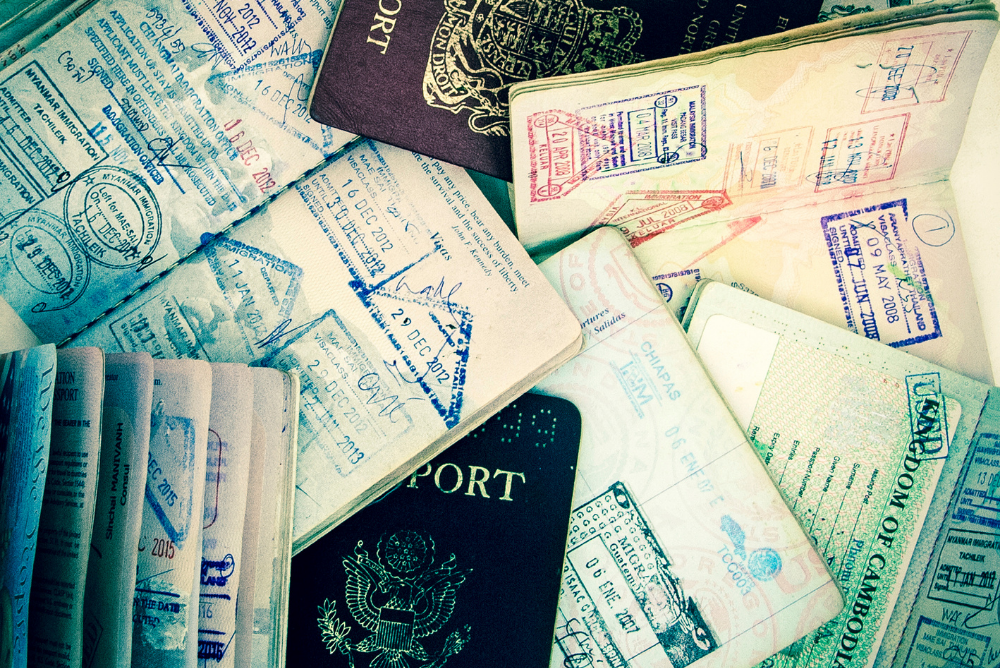 I am pleased to announce updates to our Right to Rent service, including the introduction of Identity Document Validation Technology (IDVT), allowing for greater convenience and even faster tenancy setup.
In November 2020 we announced our End-to-End Right to Rent service, where the Right to Rent process is entirely managed by RentProfile. As new guidance has been introduced by the government we have updated our process, such as adding online Settled Status verification, and amending the follow-up rules for certain document types.
The Right to Rent service has been well received by our clients and tenants alike, helping reduce the administrative overhead associated with setting up new tenancies. One agent told me the reason they liked the service so much is knowing that we keep on top of the ever-changing legislation.
Last month the UK government provided guidance of changes from April 6th 2022. These include:
A need for Biometric Residence cards and permits (both with time limited and unlimited stay) as well as Frontier Worker permits to now use the Online Right to Rent service. It is no longer permissible to take a copy of these original documents.
The removal of some previously accepted documents such as those issued by the Home Office to a family member of an EEA or Swiss citizen, which indicated that the holder had permission to stay in the United Kingdom.
Guidance on the introduction of Identity Document Validation Technology (IDVT) for British and Irish passport holders.
Extending temporary Covid 19 measures, including provisions for video calling tenants instead of in-person checks, until 30th September 2022 (inclusive).
From today we are including Identity Document Validation Technology (IDVT) as part of our Right to Rent process, applicable to tenants with British and Irish passports. As a recognised Digital Identity Service Provider (IDSP), having run over 50,000 identity checks on tenants and landlords to date, we are well placed to incorporate this change.
In accordance to the new guidance other Right to Rent checks, such as tenants with Biometric Residency cards or permits, will also be completed using the updated process from today.
A full break down of what is included in our Right to Rent service is below: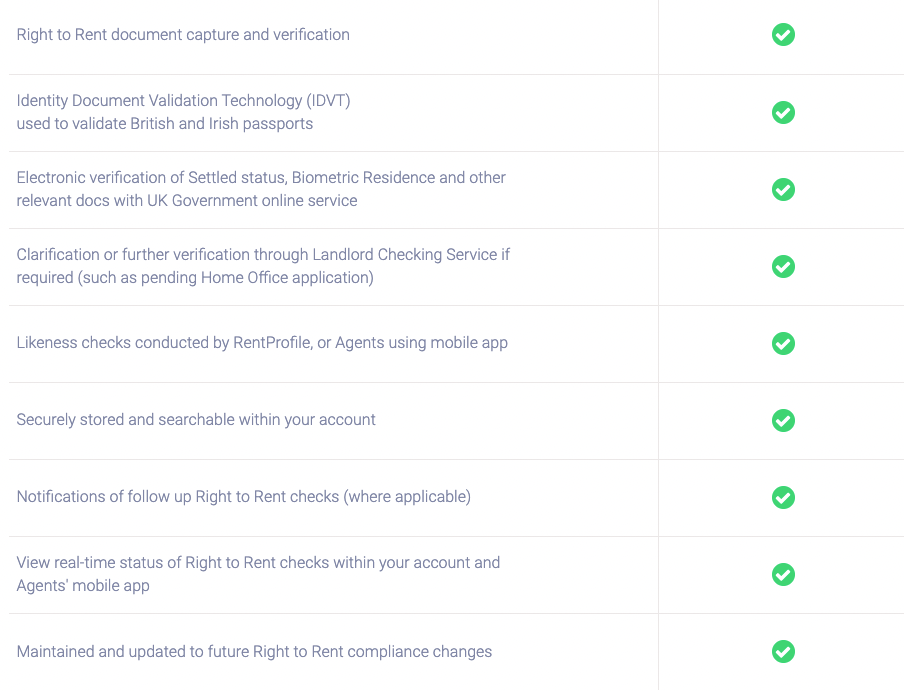 If you have any questions about the updated Right to Rent service then please feel free to email us at support@rentprofile.co
Our Right to Rent service is a paid option within our Referencing and Onboarding products. To learn more or sign up your agency please go here.