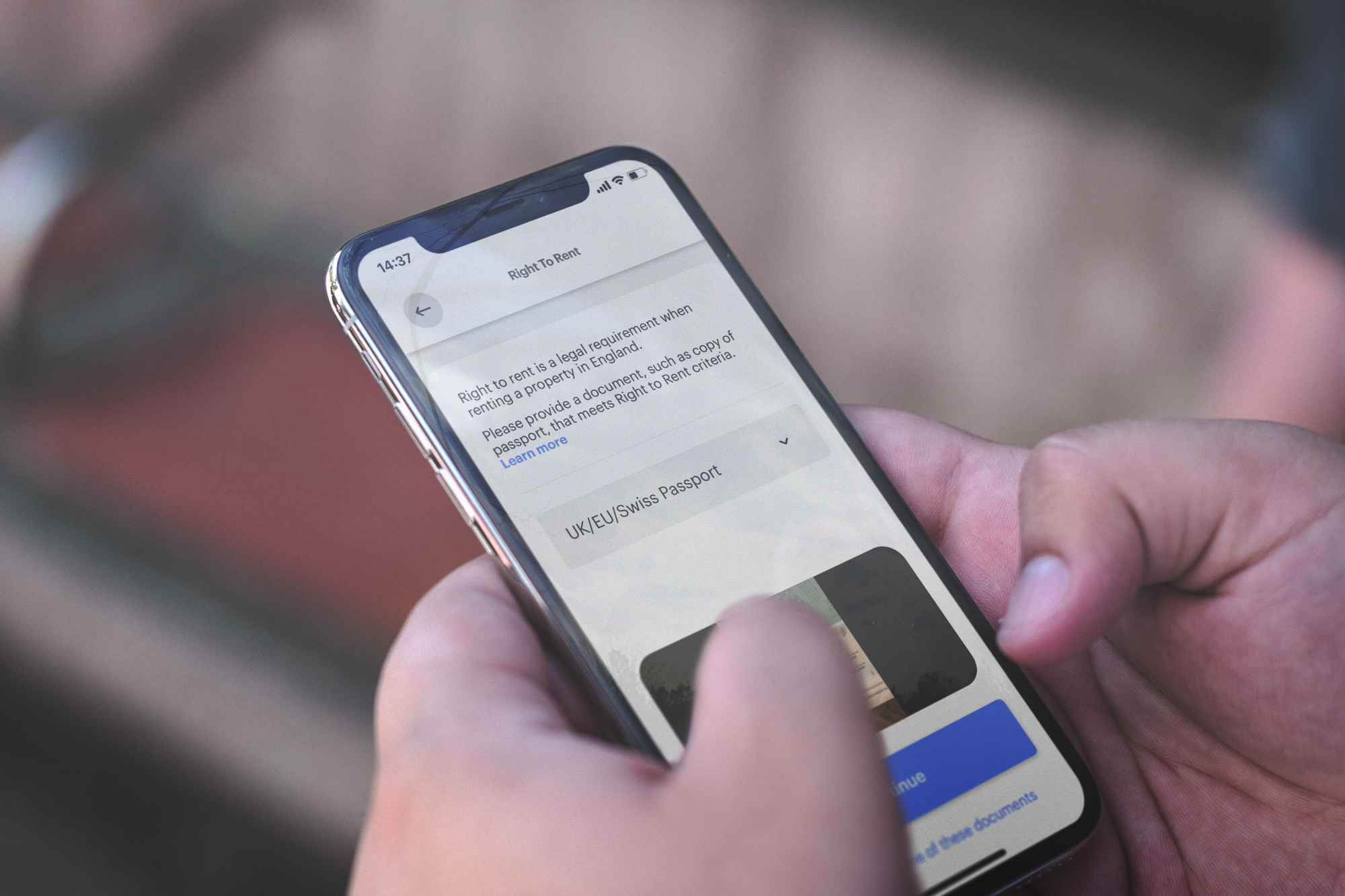 I am excited to announce updates to our Right to Rent capability, including a fully managed service for checks to be completed by RentProfile.
Before COVID-19, the law required either a landlord or letting agent to meet the tenant and review the required Right to Rent documentation in person, and then take a copy. More recently and in response to COVID-19 the government has allowed checks to be carried out digitally, including the ability for documents to be submitted and verified electronically.
Introducing Right to Rent by RentProfile
To add convenience and ensure compliance, Right to Rent checks can now be completed online within RentProfile's Referencing and Onboarding products.
The process works as follows:
Either the Agent uploads copies of the Right to Rent documents using our RentProfile Agents mobile app or in the agent dashboard, or the Tenant provides the documentation themselves during our Referencing process.
Where the tenant has provided the documents an option available for agents is for RentProfile to conduct necessary checks in reviewing the documents including a video call with the prospective tenant. Otherwise the agent may review the documents online and conduct the video call themselves.
Where documents may expire RentProfile alerts agents of this and prompts the tenant to provide an updated document.
We recommend that agents make clear in their terms to landlords that RentProfile will be conducting the Right to Rent checks on their behalf.

Documents are organised and secured safely
Our secure system means that tenants, landlords and agents don't need to worry about sensitive documents being stored on the landlord or agent's email. We take the privacy and security of tenants information seriously which is why, on our agent dashboard, only those with relevant permissions (like agent administrators) can access copies of Right to Rent documents, such as copies of passports.
Conducting Right to Rent Checks on viewings
Using the RentProfile Agents app allows an agent to take a photo of a tenant's documents during a viewing, and if/when referencing is later requested, the documents automatically link to the tenant's application. This means less time spent chasing up documents and a quicker turnaround of tenancies.
"Using RentProfile's app for Right to Rent means I can do the check whilst on a viewing, saving myself and the tenants the need to meet again. That the docs are organised within my RentProfile account and I am alerted to them expiring is extremely helpful."
Stephen Sanders, Director at Sanders Property.
If you have any questions or would be interested to learn more, please contact us at support@rentprofile.co.