Recorded 03/11/2020 at 11am GMT.
We hosted our very first RentProfile Webinar last Tuesday. Our Commercial Lead Curran McKay guided us through a live (virtual) tour of Onboarding, our new product that streamlines and automates the setup and management of tenancies, designed specifically for letting agents.
Watch the webinar to learn how Onboarding can help your agency to:
Let properties sooner - Your average new tenancy completion condensed down to 2 days (and as quick as 20 minutes)
Free yourself from admin - Automate common administrative tasks and focus on better customer service.
Stay compliant - Use our up to date legally approved Terms, Referencing Criteria, Tenancy Agreement and how to add your own.
Stay flexible with fully editable tenancies - Edit tenancies in mid-flow, add custom clauses and request custom tenancy edits.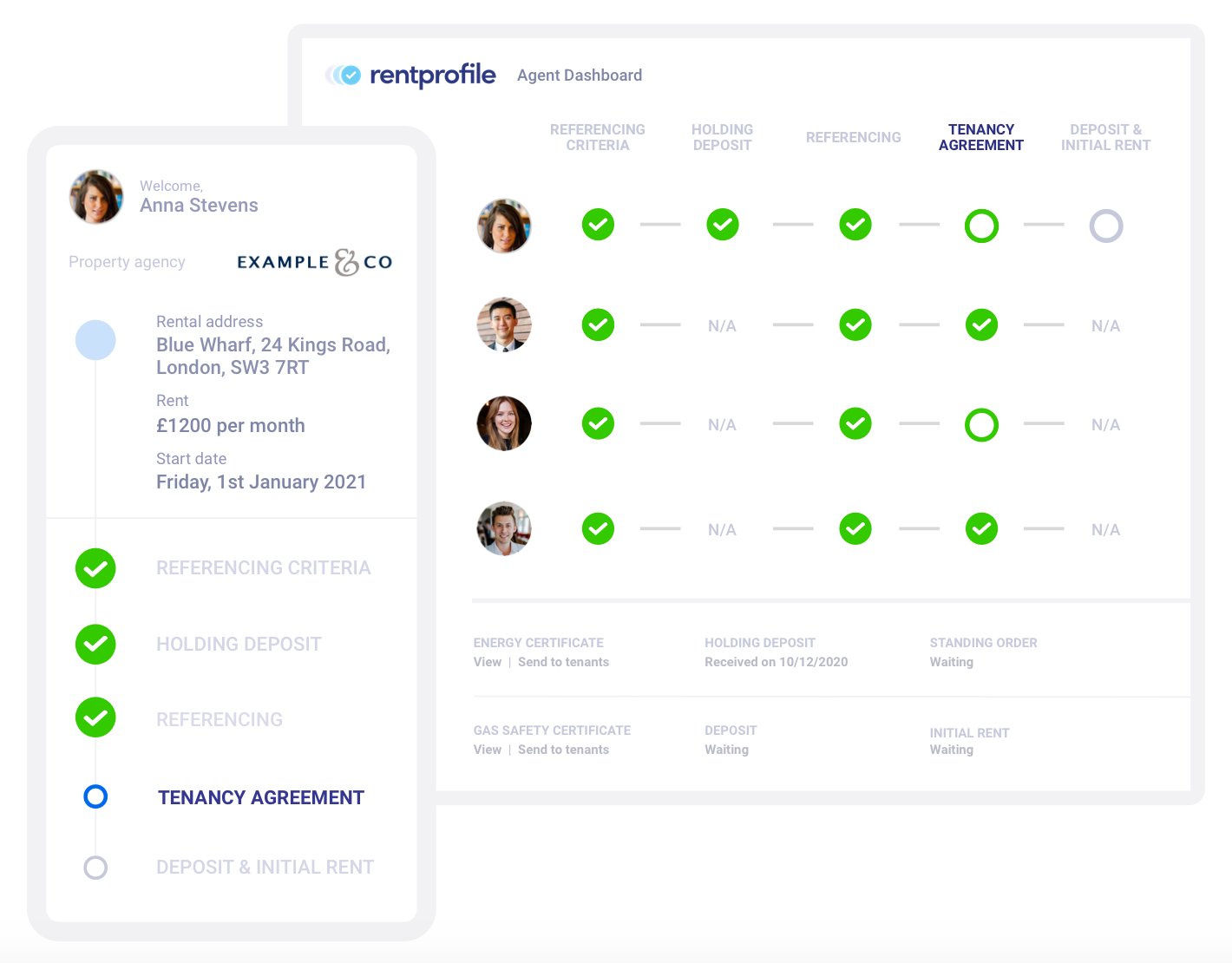 Here's what our clients have to say about using Onboarding:
We were grateful to be one of the companies to help trial the Onboarding product. We began using their software process in July, perhaps our busiest time of the year, and have been very impressed with its performance.
David Pinnick
Managing Director at Hotblack Desiato
We were previously using the services of one of the supposed market leaders. Our move to RentProfile Onboarding has been amazing and improved our efficiency exponentially. The support team is second to none.
Ros Tobin
Director at Sheraton Management
Thank you to anyone who came to our webinar!