As a reflection of our ongoing evolution and expansion, we are refreshing our look to better reflect who we are today. Although our logo may have modernised, you may notice that it still keeps its core elements — much like our mission statement, which remains the same today as ever: Powering trust for the rental market.  
Here's a little more about our rebranding, and what you can expect from RentProfile going forward.
Behind our rebranding
Our recent Onboarding product launch and upcoming product updates demonstrate our unwavering commitment to the vision that inspired RentProfile. The updates to our brand logo, colour scheme and website are all part of our ongoing mission to provide our clients the high-quality experience and service that they deserve.

Our new logo represents speed, progression and the different individual profiles of our users, reflecting the relationship between individual, technology and RentProfile. RentProfile is the bridge that connects agents, landlords and tenants with technology.

The updates to our two core colours provide yet another visual representation of our company values. Navy blue symbolises our commitment to providing you with a trustworthy, reliable and convenient solution to your rental technology needs. Sky blue, on the other hand, is chosen for its symbolism of calmness and helpfulness, reflecting our core dedication to always be there for you, the client.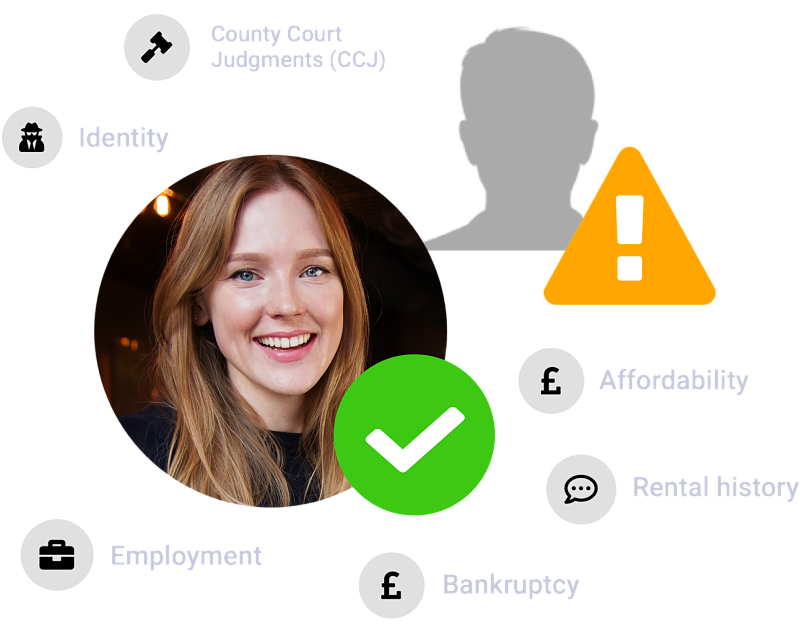 We recognise that moving home is something very important to individuals and families. Whilst we don't get to meet tenants face-to-face, we use personable and inviting imagery to remind tenants that we care about building their trust. We want our clients to have no doubt that their information is in safe hands, and hope that our brand imagery can reflect and encourage this trust.

Website Update
We are delighted to announce our website update at rentprofile.co, with a fresh design — perfectly timed for the recent launch of our new product, Onboarding. Head to our website to find out more how our products can provide a seamless rental experience for agents, landlords and tenants. We would love to hear your feedback.