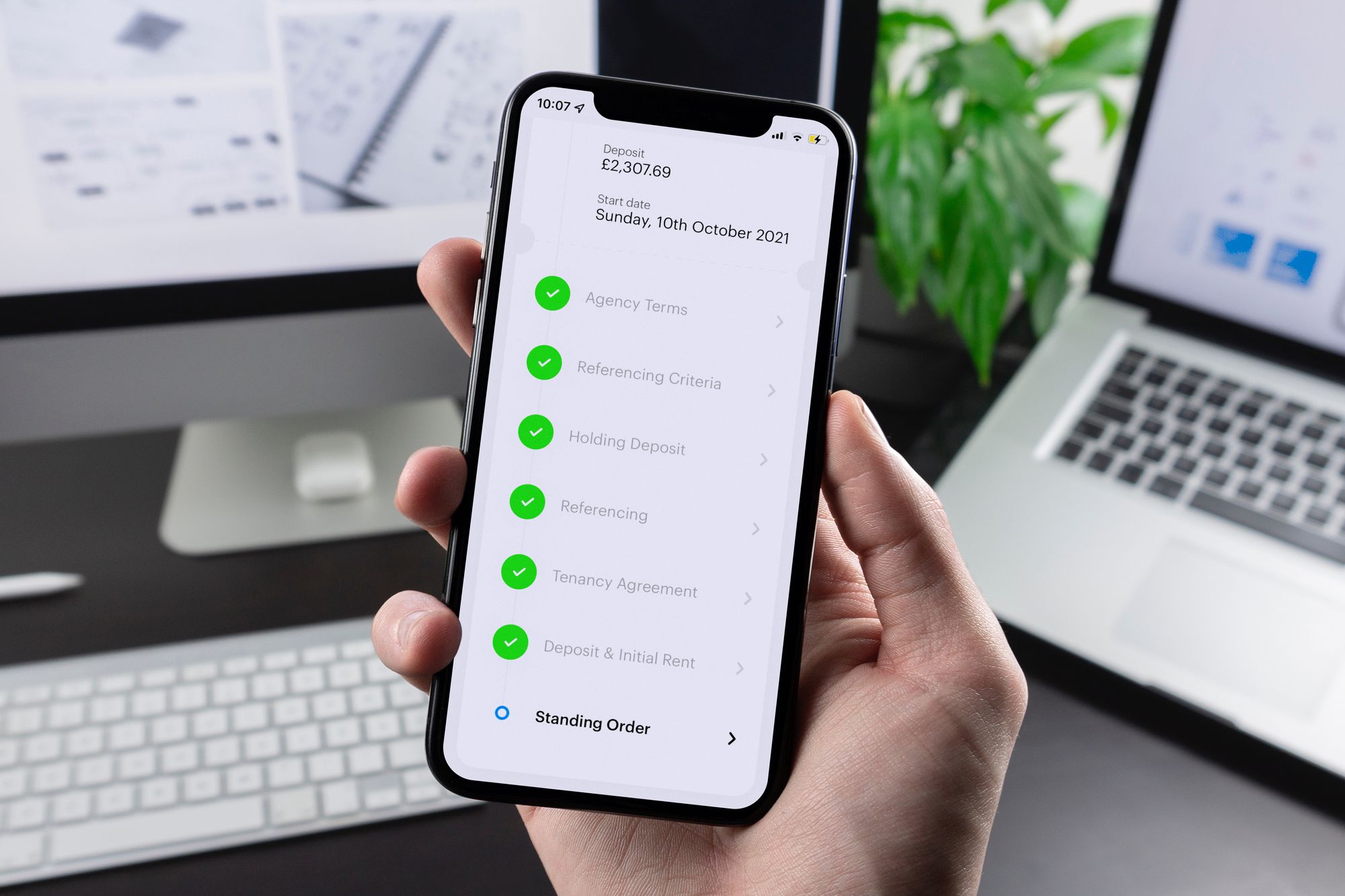 We're excited to announce the latest update to Onboarding - enabling tenants to easily set up Standing Orders to prospective agents or landlords, and providing an electronic confirmation to all parties.
After speaking to agents, we found that they often rely on old-fashioned and unreliable methods when setting up standing orders, such as requesting a screenshot to verify that a standing order has been set up. Furthermore, relying on the goodwill of the tenant to do the setup can be time-consuming and open to error (for example if they enter the wrong payment information).
As a result - in order to streamline this process and reduce admin - we've updated our Onboarding product to automate standing orders for rent payments in as little as two taps using our app.
Introducing Auto-Standing Orders in Onboarding - a first for the industry
After eSigning the Tenancy Agreement and paying the deposit, the tenant is able to set up a Standing Order as part of the Onboarding process. Utilising Open Banking technology, the tenant is directed to their bank where they can confirm the Standing Order - amount, frequency, and account to be paid to, with all the details pre-filled and just requiring confirmation.
The agent can request whether the standing order should be sent to either the agent or landlord bank account (for Let-Only tenancies). Once the Standing Order has been made, full confirmation is sent to the landlord or agent in real-time.
Powering trust and convenience for agents, landlords and tenants

We believe this update is equally beneficial for everyone involved in the rental journey.
For renters, this offers complete trust by ensuring that they know their monthly rental payment is correct and going to the right place. They also have complete control over the Standing Order, so don't have to worry about their payments being changed without their knowledge.
Also, no party has to worry about late payments, as the landlord will always receive the rent on time, and the tenant is able to pay the rent monthly without any further effort.
Finally, the agent can save time for their agency thanks to the fully-automated Standing Order setup. All the work previously required to set up a Standing Order is automated by RentProfile and all parties will receive an electronic confirmation in real-time once it's been completed.
Speaking about the update, Matt Joyce, Lettings Manager at Pollard Machin, said:
"The Standing Order update has been a great addition to RentProfile's Onboarding product. Allowing tenants to easily set up Standing Orders in just a couple of taps and getting a confirmation in real-time, has been a real game changer for us as the process is now much easier and faster than it was previously – something which both landlords and tenants certainly appreciate as well."
The Standing Order feature is provided as part of the Onboarding product at no additional cost.
If you have any questions or would be interested in learning more about our Standing Orders update, please contact us at support@rentprofile.co