Employee Spotlight is a series of stories to highlight the amazing individuals behind RentProfile.
We'd like to introduce you to Ryan Aquilina, our Head of Mobile. Ryan joined RentProfile in 2018 and he's responsible for managing our mobile apps on iOS and Android, including both our tenants' and agents' app.
Let's learn more about Ryan in our interview below.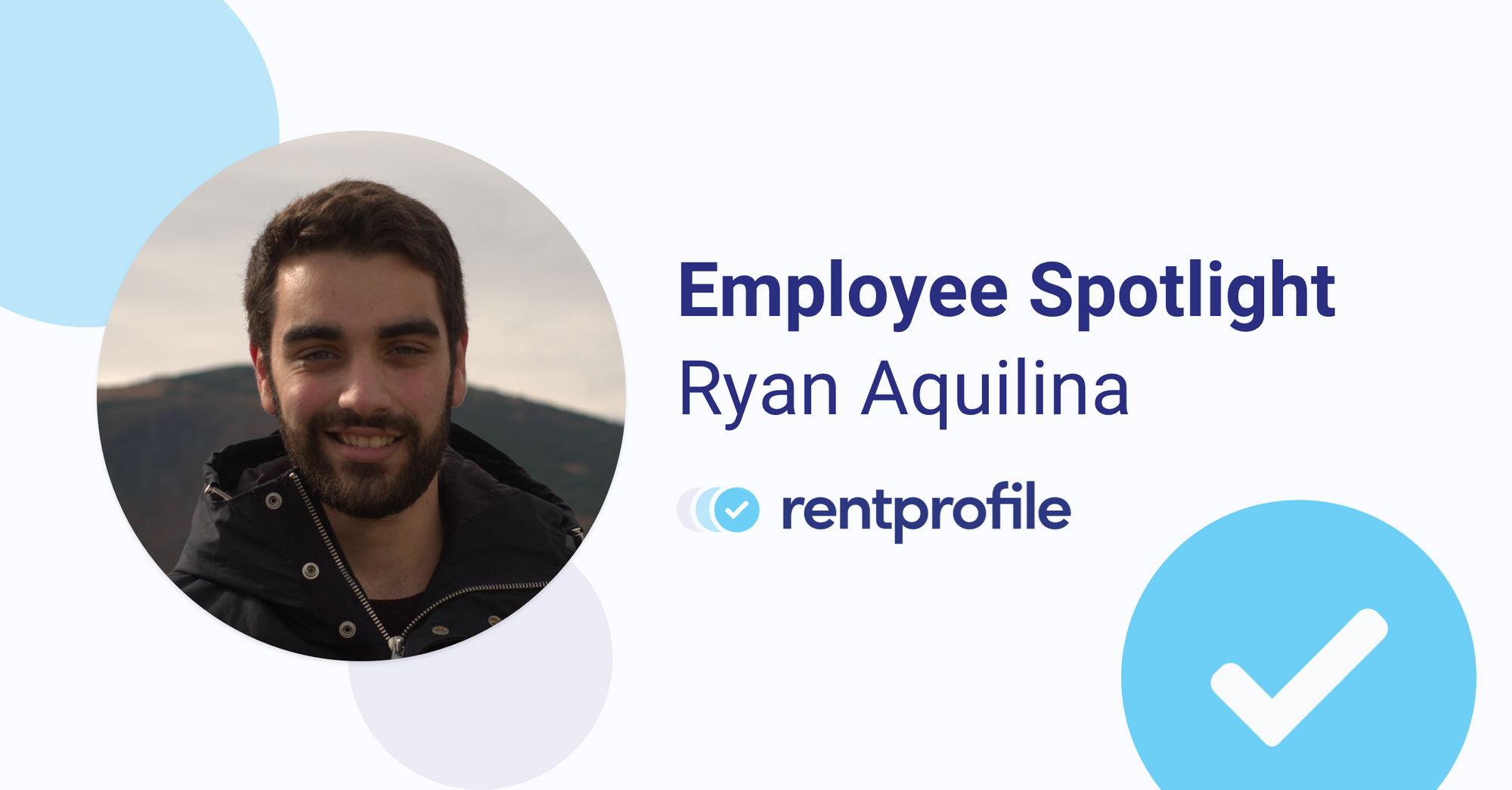 Tell us a little bit about yourself and your background. What drew you to work at RentProfile?
My name is Ryan Aquilina, from Malta and I am the Head of Mobile at RentProfile. I am passionate about all things related to technology and I strive to push my limits on a daily basis, so one of the most exciting things for me is completing big tasks that might seem daunting. This is true both in my work, where I enjoy working with my team to finish projects, and also in my leisure time where you'll probably find me embarking on all sorts of adventures. Before RentProfile, I worked as a contractor to consult, manage and build mobile applications for startups. That changed in 2018 when I was contacted by David Munday, the CTO of RentProfile, and given the opportunity to work with the company to develop and manage their mobile applications. I simply couldn't pass up the opportunity to work with a new startup to help them take off.
What are some of your biggest achievements at RentProfile?
I owe my success to the whole team, but one of the things I am most proud of is that we successfully built and are now managing the renter's mobile app, which is helping both renters and agents to make the rental process a lot more straight-forward and hassle-free. We were also tasked with building a demo to be used in the Visa Everywhere open innovation competition where we took home the 'Audience Favourite' award.
What is the most exciting part of your job?
After spending many hours bringing a project to fruition, the most exciting and rewarding part of my job is seeing the things we have built become useful tools. Knowing that our products are making people's lives easier is an amazing feeling, and that is amplified even further when we receive compliments and thanks from our users.
What/who inspires you?
I am greatly inspired by people who actively work towards bringing a positive change in our world, the ones who aren't scared to take their big ideas and run with them until they become a reality. When it comes to a single individual I'd have to say that I have been inspired by the publishings of Stephen R. Covey.
What excites you about PropTech?
To me there's nothing more exciting than emerging technologies, and in the sector of PropTech I see a whole lot of potential. With every new advancement we are taking steps to simplify a system that was previously thought to be complex and convoluted, thereby allowing us to be the change that our end users have longed for. One of the key ideas is to create something that is intuitive by combining user experience design with a sleek and attractive interface.
Do you think agent processes could be moving more and more mobile-focused?
I do, and why wouldn't they? Mobile based systems are far more convenient, with all the information you need available in the palm of your hands in a job that is already quite on-the-go. I think one day, in the not too distant future, agents would no longer need to sit at a desk and process every transaction on a computer, instead being able to process everything on the fly from their mobile device.
Where do you see PropTech heading in the future?
I think PropTech will become a cornerstone of the real estate industry, fully replacing the traditional and tedious methods of creating and processing all the relevant paperwork. Not only does PropTech provide a convenient solution for all parties involved, but it has the benefit of being more secure and relatively inexpensive.