We are pleased to announce that Onboarding by RentProfile has been selected as the "Audience Favourite Winner" at the Visa Everywhere Initiative 2020 Pandemic Challenge. We're excited to have been recognised by Visa Inc, as part of a competition dedicated to celebrating the most forward-thinking startups that address critical business challenges in today's global markets.
This year's initiative was specifically developed with COVID-19 in mind. Visa sought solutions that help reduce the negative impact of the pandemic to small businesses and speed up their recovery. For this reason, we decided to participate in the challenge by showcasing Onboarding, our new product designed to automate and streamline the set-up and management of new tenancies.
Onboarding eradicates the need for physical interactions and in compressing a process that can take weeks to just minutes, frees up agents time, allowing them to focus on winning new business. In many country markets there is still a reliance on physical and check payments, however we demonstrated how Onboarding is helping agents, landlords and tenants transact safely during COVID-19, with minimal disruption.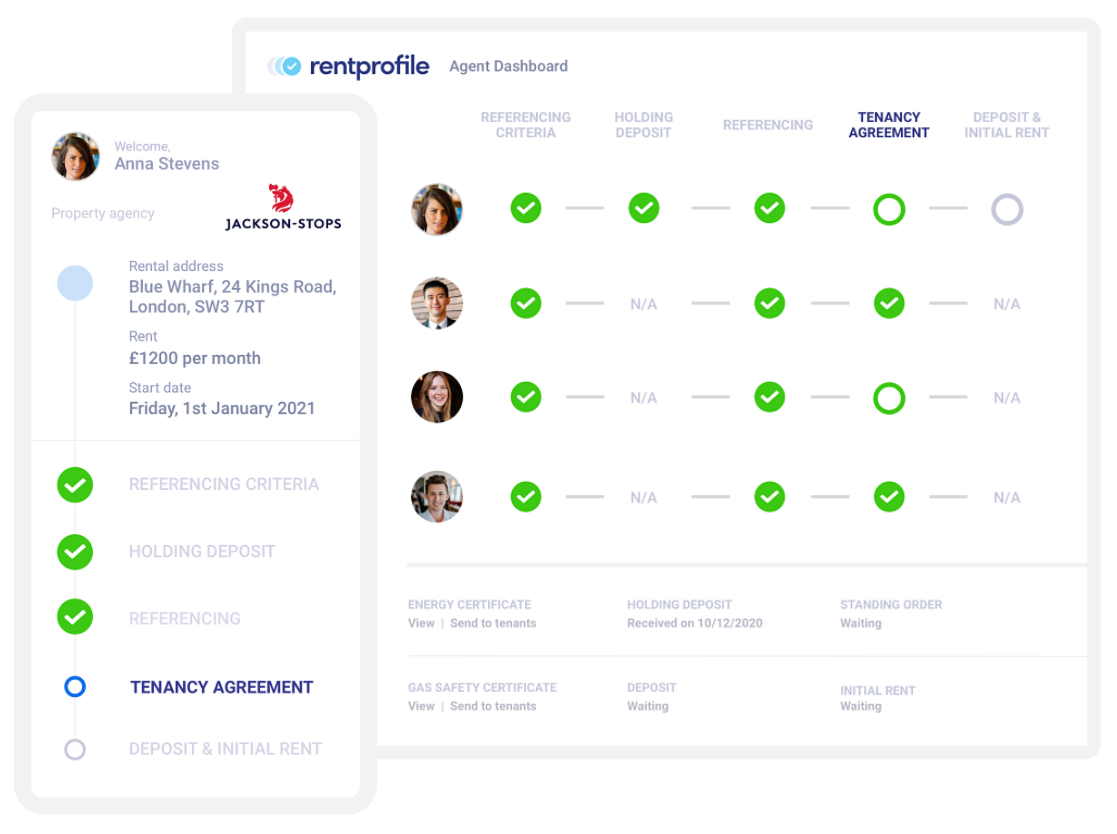 From an initial pool of 1300 applications, nine startups were selected for the semi-final event, of which four proceeded into the final to pitch live at the Visa Payments Forum. We were honoured to participate in the final alongside Sokowatch (Overall Winner), Greenbits and Egifter. Due to COVID-19, the event was held virtually – a first in Visa Everywhere Initiative's five-year history.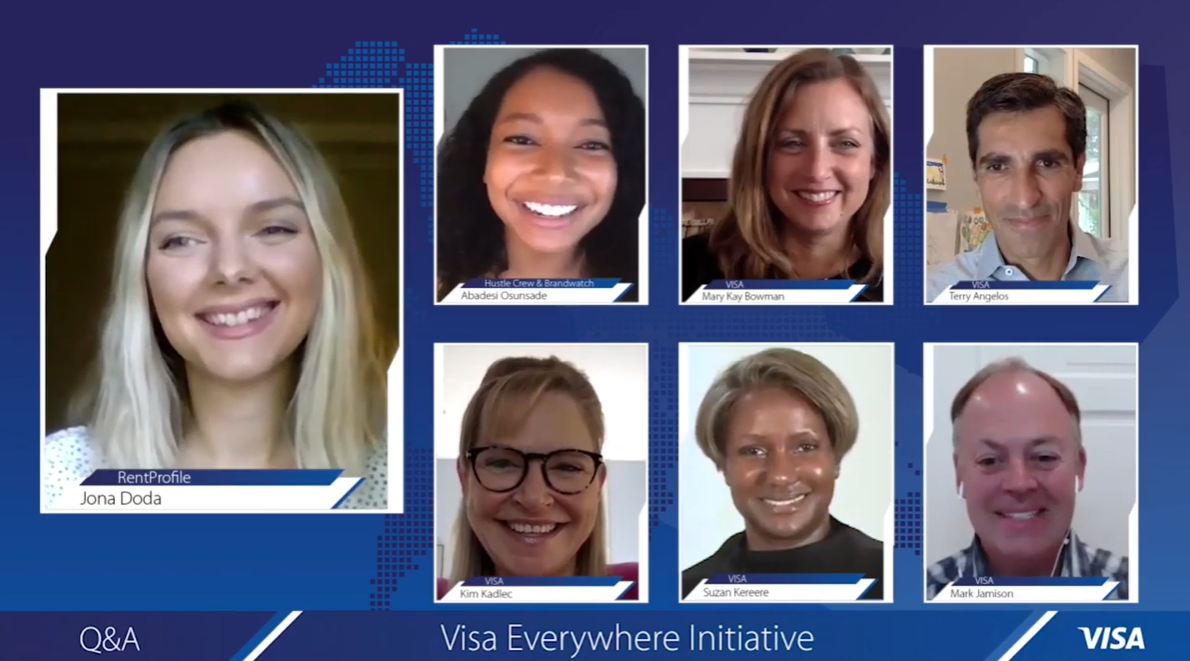 We had the privilege of pitching Onboarding in front of an esteemed judging panel, including Mary Kay Bowman (VP Global Head of Buyer and Seller Solutions), Kim Kadlec (SVP Global Marketing), Terry Angelos (SVP Global Head of Fintech), Mark Jamison (Global Head of Product Design and Innovation) and Suzan Kereere (SVP Global Head of Merchant Sales & Acquiring). We were independently judged for the following criteria: the conviction of our pitch, the potential for Visa partnership, its desirability as an everyday, solution-solving product and its feasibility, including integration with Visa.
The Audience Favourite was voted for by those attending the Visa Payments Forum, including financial institutions, merchants and Visa employees.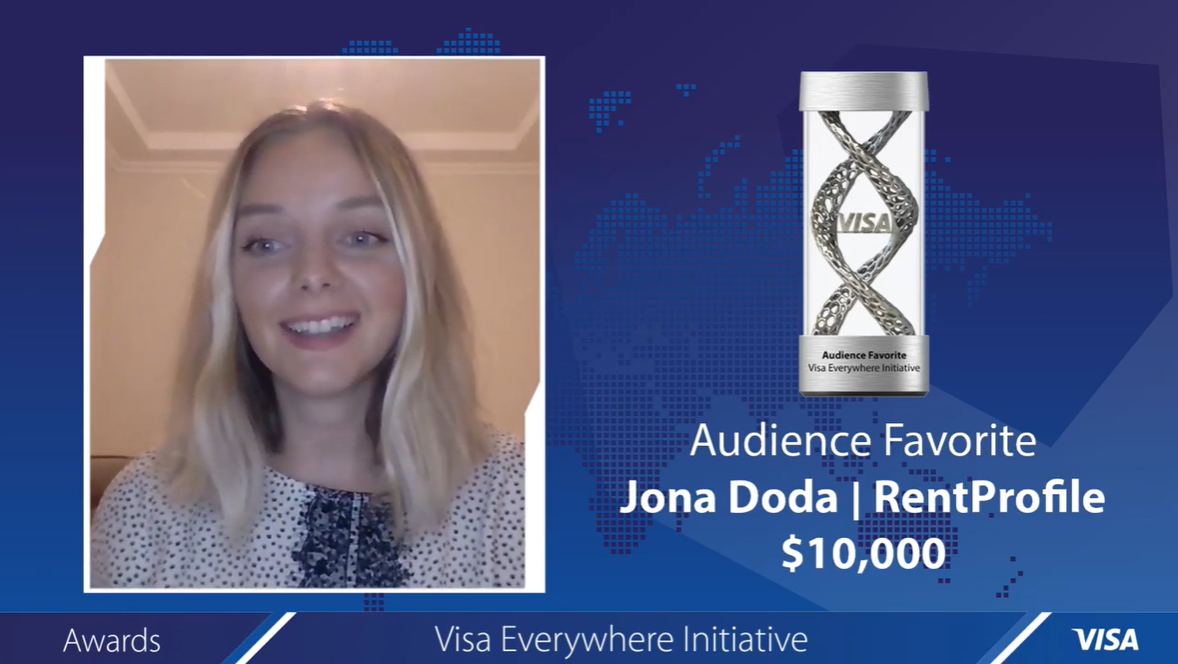 We would like to thank Visa and Kite for their support throughout the journey, providing valuable feedback which has also continued after the event. With exposure to Visa's network with whom we can make valuable connections, and a $10,000 prize that we will invest in further research, we endeavour to continue powering trust for the global rental market.
You can watch the livestream of the event here.
To learn more about Onboarding please visit www.rentprofile.co