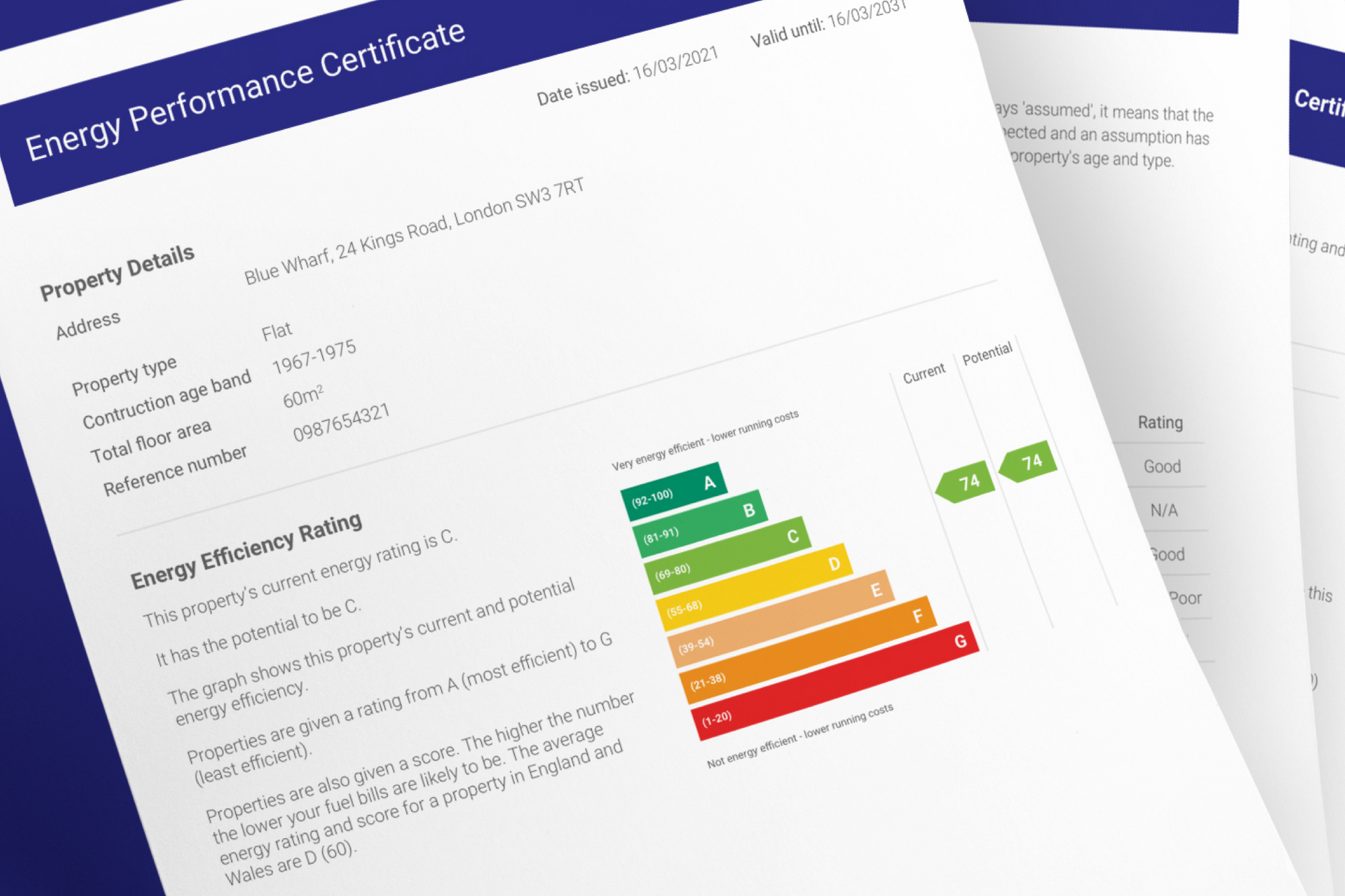 Our goal with Onboarding is to make setting up tenancies as easy as possible. We're now happy to introduce our latest Onboarding feature, auto-adding of EPC reports.
EPC reports are automatically added using the government database
Using the government database of Energy Performance Certificate (EPC) reports, known as the Energy Performance of Buildings Data, RentProfile is able to pull the necessary information and from this, automatically add the EPC document to the tenancy. Then, just like before, the EPC report is attached to the tenancy agreement and sent to the tenant(s) along with any other required documents.
The government database uses data drawn from EPCs issued for domestic and non-domestic buildings constructed, sold or let since 2008. It includes over 20-million domestic EPCs.
The EPC report is only automated if the building is already listed on the UK government database; otherwise agents can upload the report as normal.
From 1 April 2020, landlords can no longer let or continue to let properties if they have an EPC rating below E, unless they have a valid exemption in place. Furthermore, a landlord cannot serve a valid Section 21 notice if they fail to provide the tenant with a copy of a current EPC. See how EPC regulations may change in the coming future in our blog post.
How Onboarding can speed up the pre-tenancy process
We have also added a "Provide later" option on the electrical and gas certificates. Together, with automatic adding of the EPC report, this means that after a tenancy is set up, for the majority of cases, the next action an agent needs to take is signing the tenancy agreement online.
Agents no longer have to source, store and upload the EPC report for each tenancy, saving time on admin while staying fully compliant. With every update we aim to speed up and automate another step in the pre-tenancy process.
If you have any questions or would be interested to learn more, please contact us at support@rentprofile.co.