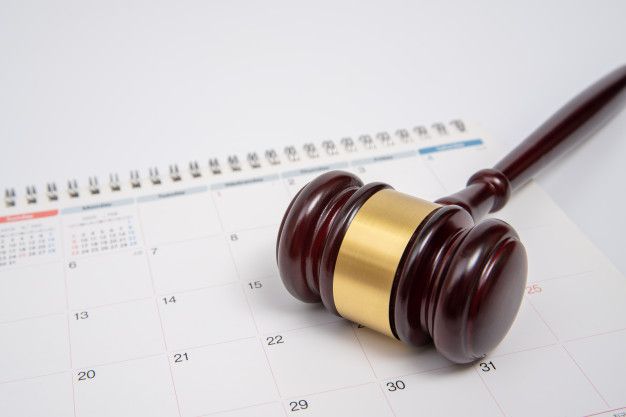 Staying up to date with legislation is vital for your agency, as Brexit and COVID-19 are having a significant impact on legislation in the letting industry.
See our regularly updated list of key legislation dates for letting agents below. To receive email alerts for when legislation changes, subscribe using the form at the bottom of the page.
5 April 2022: An end to temporary adjusted Right to Rent checks
The end date for the temporary Right to Rent adjusted checks has now been extended to 5 April 2022 (inclusive), an extension from the previous end date of 1 September. Read our blog post to learn more.
6 April 2024: Making Tax Digital
All landlords with an annual turnover of £10,000 and above will be required to submit digital tax returns under the new rules, as part of government plans to make it easier for individuals and businesses to get their taxes right. This will include quarterly financial updates and an end-of-year report declaring any reliefs or allowances. But this won't become mandatory for a few years yet (6 April 2024) – it was announced well in advance to give landlords and letting agents adequate notice.
TBC: The Renters' Reform Bill
The Renters' Reform Bill is set to bring significant change to the letting industry, and is expected to be introduced soon.
Archive
1 October 2021: Notice periods return to pre-pandemic levels - Subject to the roadmap out of lockdown progress, notice periods will return to pre-pandemic levels from 1 October. Also, renters will no longer be supported by the Coronavirus Job Retention Scheme, and the £20 per week uplift in Universal Credit will also have ended on 1 October.
30 September 2021: End to the Furlough scheme - The furlough scheme or the Coronavirus Job Retention Scheme, which pays up to 80% of wages, will end on 30 September.  However, from July 2021, the government will introduce an employer contribution for the cost of unworked hours: 10% in July, 20% in August and 20% in September. Furlough has already protected more than 11 million jobs since March 2020.
30 September 2021: End to the Stamp Duty transition period - The 'transition period' for the Stamp Duty Holiday, where properties under £250,000 are exempt from the tax, will come to an end on 30 September 2021. Buyers will now have to pay stamp duty for properties in line with the original levels.
1 August 2021: Notice periods reduction for arrears of four months - From 1 August, for cases where there is four or more months' of unpaid rent, the notice period required for evictions will reduce from four to two months' notice.
1 July 2021: Changes to Right to Rent for EEA and Swiss citizens - Landlords and letting agents will no longer be able to accept an EEA passport or national identity card as proof of a tenant's Right to Rent, as the post-Brexit grace period is set to end. Instead, EEA and Swiss nationals and their family will require immigration status in the UK, just in the same way as any other foreign nationals. See how we're helping agents with their settled status right to rent checks here.
30 June 2021: End to the current Stamp Duty Holiday for properties up to £500,000 - The Stamp Duty holiday as it currently stands (properties up to £500,000) will end on 30th June 2021 in England and Northern Ireland. However, to transition back to its original threshold and mitigate a 'cliff edge' deadline, from 1 July 2021, buyers only pay stamp duty with properties over £250,000. This holiday has helped to prop up the housing industry, as almost 9 in 10 properties have been exempted from stamp duty.
1 June 2021: Notice periods for evictions reduced from six to four - From the 1 June 2021, most tenants will be be required to receive four-months notice period for evictions, this is a reduction from the previous six months required. For serious cases, the notice periods are as follows:
Anti-social behaviour: immediate to 4 weeks' notice.
Domestic abuse in the social sector: 2 to 4 weeks' notice.
False statement: 2 to 4 weeks' notice.
Over 4 months' accumulated rent arrears: 4 weeks' notice.
Breach of immigration rules 'Right to Rent': 2 weeks' notice.
Death of a tenant: 2 months' notice.
31 May 2021: End of the Eviction Ban - The government has extended the ban on evictions until the 31 May. However, an eviction can still happen in limited situations such as if the tenant has at least 6 months' rent arrears or there has been antisocial behaviour. Furthermore, landlords are required to give 6 months notice before they can evict a tenant – this is also set to end on 31 May.
4 May 2021: Debt Respite Scheme (Breathing Space) - The Debt Respite Scheme (Breathing Space) will launch on 4 May. It will give someone in debt the right to legal protections from their creditors for up to 60 days; this includes renters. A mental health crisis breathing space is only available to someone who is receiving mental health crisis treatment. It lasts for as long as the person's mental health crisis treatment, with an additional 30 days.
1 April 2021: Stamp Duty changes for non-UK citizens - Announced at the 2020 Budget, non-UK residents who buy property in the UK will have to pay an additional 2% in stamp duty.
1 April 2021: Deadline for electrical compliance - New Electrical Safety Standards in the private rented sector came into effect on 1 June 2020, for properties in England. For any existing tenancies made before 1 June 2020, checks must be completed before the 1 April 2021 deadline, and an Electrical Inspection Condition Report (EICR) must be obtained. You can read more about the changes to Electrical Safety Standards here. The EICR can be uploaded by agents as part of Onboarding, where the report is automatically sent to the tenant, alongside the tenancy agreement and any other documents required by law.
1 April 2021: Client Money Protection deadline - The deadline for agents to join a Client Money protection scheme is 1 April. Agents must comply with legislation by joining a Client Money Protection scheme. These schemes ensure that landlords and tenants are compensated if the agent is not able to repay their money. Regarding further agency legislation, RentProfile can provide a Landlord AML product for your agency, as well as AML checks on tenants, to stay compliant with Anti-Money Laundering legislation.
---
Disclaimer: This guide is intended for general information purposes and should not be construed as legal advice or official guidance.