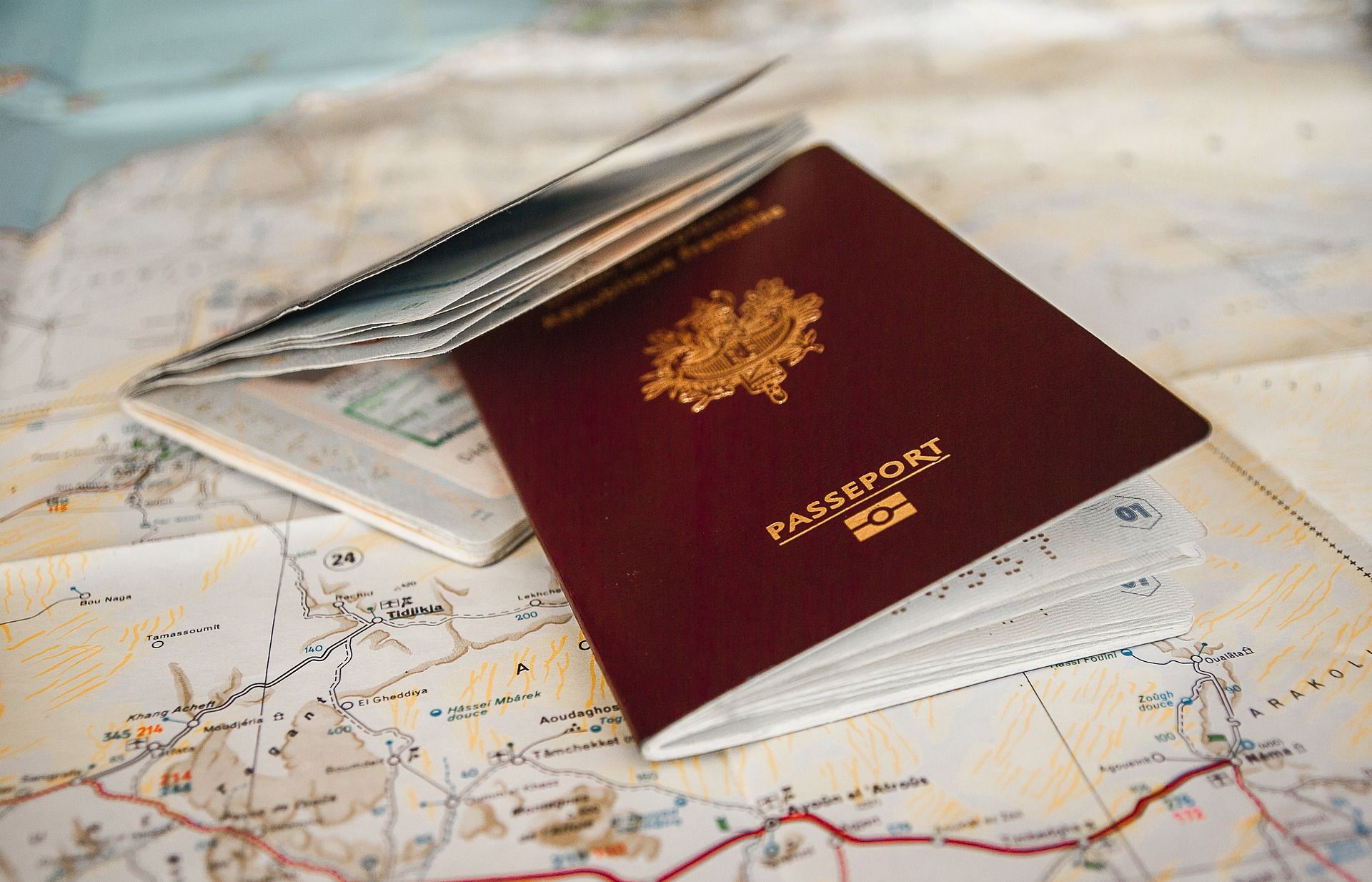 The government has announced Right to Rent changes for EEA and Swiss citizens that will come into effect from 1 July 2021. From this date, landlords and letting agents will no longer be able to accept an EEA passport or national identity card as proof of a tenant's Right to Rent, as the post-Brexit grace period is set to end.
Grace period for Right to Rent after Brexit
We officially left the EU on 1 January 2021 – at this point a new points-based immigration system was introduced. For six months, there has been a grace period in which EEA and Swiss citizens have been able to continue using passports and national ID cards for their Right to Rent status. However, this will stop on 1 July.
NB: EEA includes EU countries and also Iceland, Liechtenstein and Norway. Switzerland is not an EU or EEA member but is part of the single market; they have the same rights to live and work in the UK as other EEA nationals.
Changes to Right to Rent for EEA and Swiss nationals from 1 July
From 1 July 2021, EEA and Swiss nationals and their family will require immigration status in the UK, just in the same way as any other foreign nationals. They can no longer use an EEA passport or national identity card to prove their right to rent – as was the case before Brexit and during the grace period. Details of this update were first published on GOV.UK in the (currently drafted) 'Code of practice on right to rent'. The 'Landlord's Guide to Right to Rent checks' has also been updated to reflect these changes.
Most EEA citizens that have been living in the UK will have already made an application to the EU Settlement Scheme. If successful, they can then prove their right to rent by sharing their immigration status digitally using the Home Office online right to rent service.
The Home Office states that they are increasing the number of digital approvals of immigration status, rather than issuing physical documents. Landlords and agents cannot discriminate against tenants who only have digital proof of their right to rent through the Home Office. In the same way, they cannot mandate the use of the Home Office online checker for their tenants. There will be some EEA citizens who have a physical proof of their right to rent, for example an endorsement in a passport, visa or vignette.
Three ways to check Right to Rent
Manual Right to Rent checks
Landlords and agents can check original versions of one or more of the acceptable documents to verify Right to Rent. They must check the document and verify its legitimacy in person (or virtually during the Covid temporary measures), make a copy and retain this document.
The Home Office online checker
Landlords and agents can conduct an online check using the Home Office online checking service 'View a tenant's right to rent in England' on GOV.UK.
Currently, this only supports checks for:
those with a current biometric residence permit or card
status issued digitally under the EU Settlement Scheme
status issued digitally under the points-based immigration system.
First, the tenant must generate a share code for the landlord or agent by using the Home Office 'Prove your right to rent' service.
The tenant can then give the share code to a landlord or agent. This, along with the tenant's date of birth, enables the landlord or agent to use the Home Office 'View a tenant's right to rent in England' online service, where they can view their status.
The landlord or agent must then carry out a check to verify likeness between the tenant and the photograph from the Home Office online service – either by video call or in person.
Landlords and agents don't need to see physical documents as right to rent information is provided in real-time, directly from the Home Office. However, they must retain a clear copy of the response provided by the online right to rent service for the duration of the tenancy and 12 months afterwards.
The Home Office Landlord Checking Service
If an individual doesn't have any eligible documents, they may still be able to prove their right to rent. If they have an ongoing immigration application or appeal with the Home Office, their documents are with the Home Office, or they have been granted permission to rent by the Home Office, agents and landlords can verify this using the Landlord Checking Service.
How RentProfile can help your agency with Right to Rent checks
You can still use our virtual end-to-end Right to Rent checks for tenants until the 31 August, which is the end date for the coronavirus right to rent temporary measures.
We are working to include Right to Rent checks using the Home Office's online checker, as part of our end-to-end service. We will be sharing more information about this in time.
You can also use the Agents app to manually complete Right to Rent checks. Securely capture Right to Rent documents in-person including during viewings; access copies of documents in the Agent Dashboard (with relevant permissions); demonstrate that Right to Rent checks have been conducted on their Referencing report; and get alerted to expiring documents.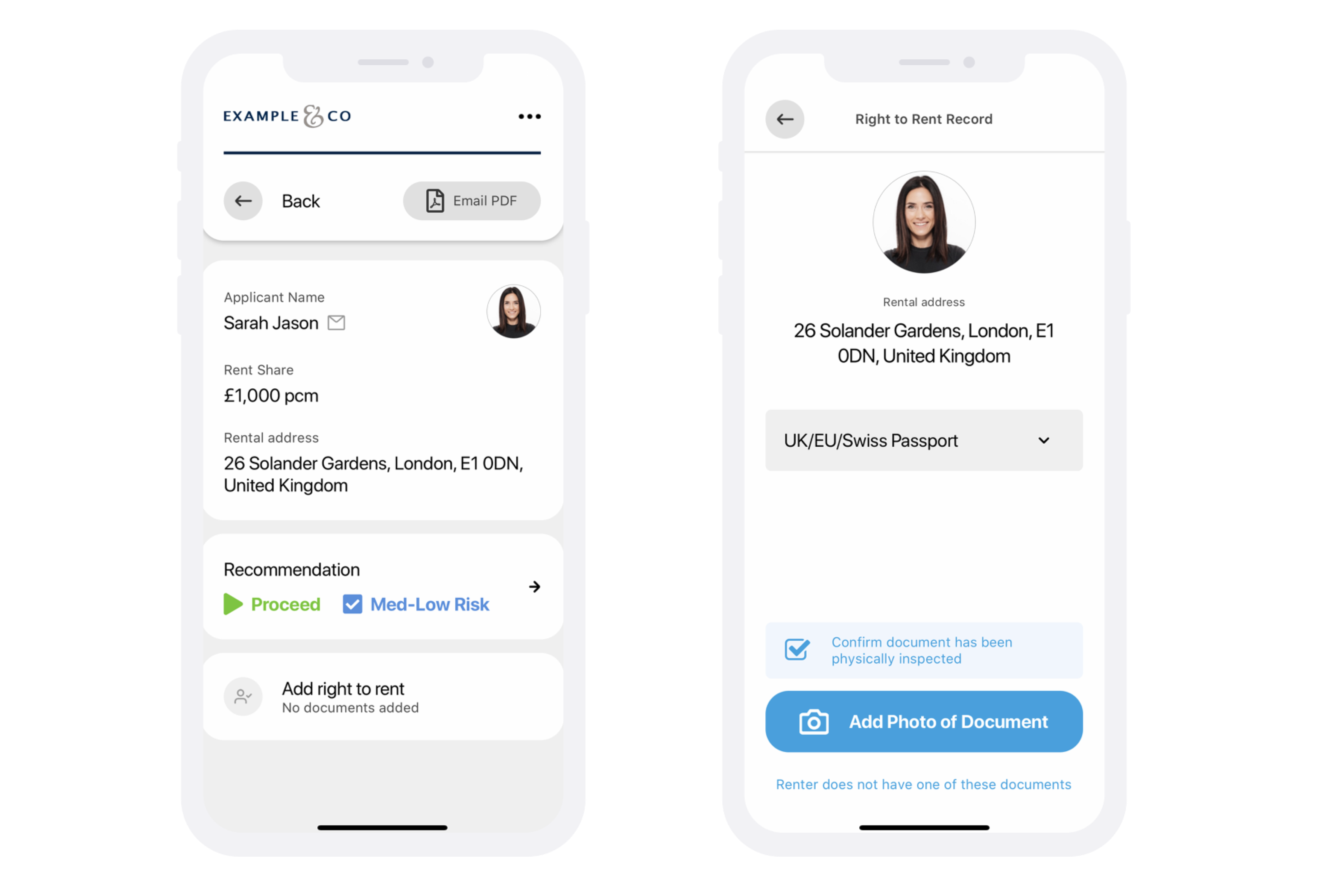 If you have any questions about how we can help your agency with Right to Rent, please email us at support@rentprofile.co or call us on 0203 905 1118.
Disclaimer: This blog post is intended for general information purposes and should not be construed as legal advice or official guidance.