Employee Spotlight is a new series of stories to highlight the amazing individuals behind RentProfile.
To honour Women's History Month, we're starting off with Marta Migliorini, our cheerful and friendly Customer Operations Manager. Marta joined RentProfile in 2018 and she's responsible for daily operations, managing the ops team and acts as a main point of contact for our customer queries. She also collaborates with department heads to ensure there's alignment towards production goals, while also meeting quality standards.
So let's learn more about her.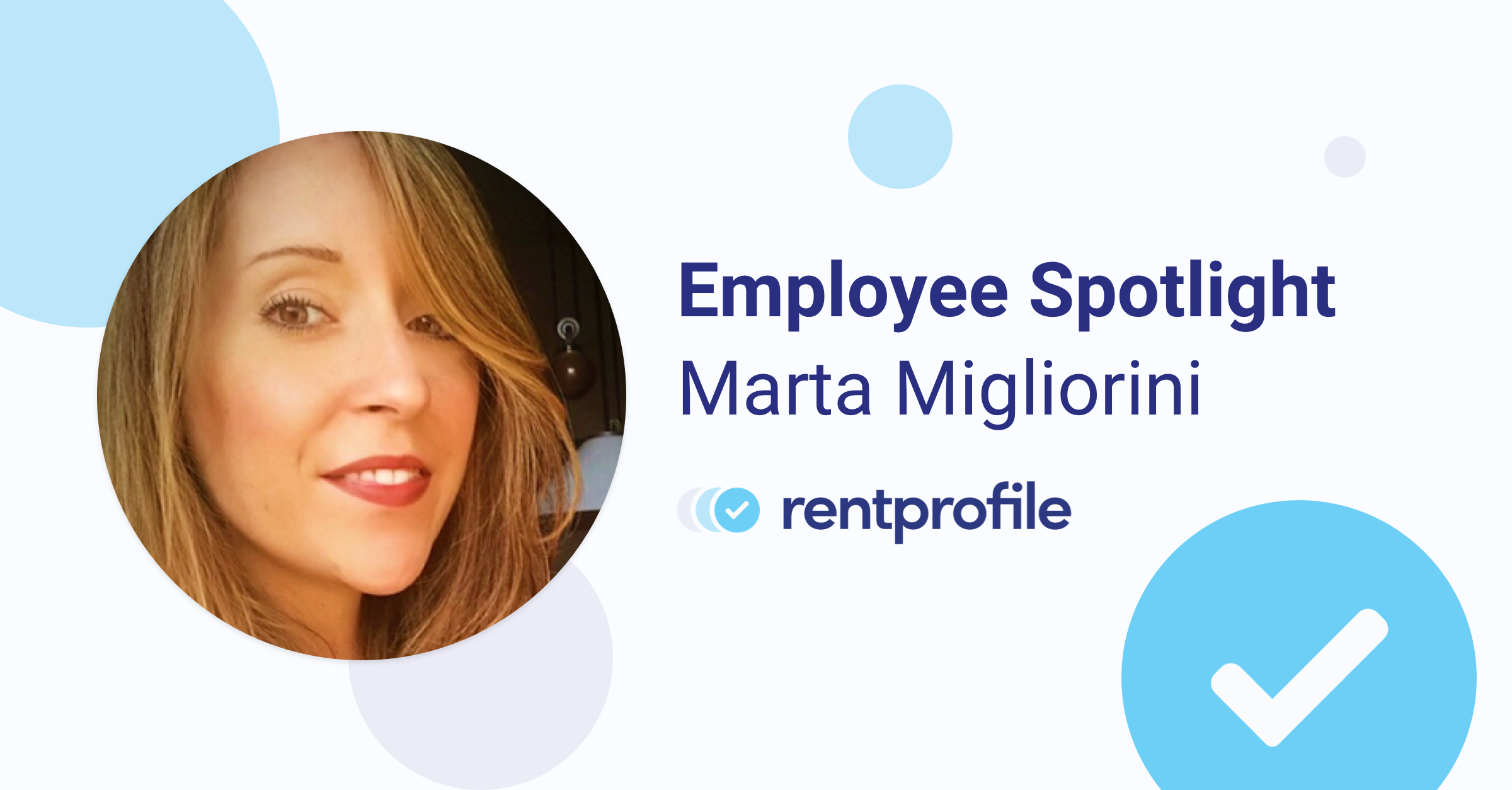 Tell us a little bit about yourself and background. What drew you to work at RentProfile?
Following my Bachelor's and Master's degrees, I decided to leave Italy and moved to London to work at The British Museum. Here I mostly dealt with Sales & Operations tasks. Thanks to this experience I gained confidence in managing an international and diverse team.

I chose to join the newly-formed RentProfile team in 2018 as I was looking to work in an environment that's both rewarding and challenging. The team has always been dynamic, young and inspiring. Working for a startup is something that I would suggest to anyone who wants to grow from a personal and professional standpoint.
What are some of your biggest achievements at RentProfile?
One of my biggest achievements at RentProfile has been reaching a point of decisional autonomy, enabling me to support my team through all operational duties. I am also happy to be the main point of contact for our clients when they need guidance and advice.
What woman has most influenced you in your life and/or career?
Throughout my life I have met a lot of women with different characters, cultural and working backgrounds that I can't just pick one. I have always admired their strength, loyalty and determination, and I have learnt a lot from all of them.
What challenges have you faced in your career, and how have you overcome them?
One of the biggest challenges I have faced was learning the real meaning of 'time management', so learning how to be able to prioritise tasks in order to use my time effectively and productively.
What motivates you?
I'm motivated by new challenges, I am always open to learning new skills and I feel satisfied when at the end of the day I was able to assist my team and meet our customers needs. I am also truly inspired by the RentProfile work principles, these are: do the right thing; not the easy thing, be honest, work smart, take initiative, be humble, be respectful and support one another.
What advice would you give those wishing to start a career in your field?
If you're organised, a good communicator and enjoy working with people – this is a good career for you. I would also suggest to keep reading any information you can regarding the field, so you are up-to-date with the latest news. This way you will always be curious and proactive.