The conditions COVID-19 has placed on the industry have particularly impacted the rental sector, with government, individuals and businesses being forced to challenge their conventional structures and adapt to changing conditions in a short space of time. Now with an emphasis on reducing physical interactions whilst maintaining service levels, letting agents are becoming more adept at meeting renters' needs.
As COVID-19 caused the UK to lock-down, we took the time to talk to our clients to see how they were coping and how we might be able to support them. Whilst many letting agents were organised, including purchasing laptops for their staff ready to work from home, able to use tools to easily keep on top of deals, and an ability to easily communicate with one another; Others seemingly struggled, though over time were able to setup and re-establish their operations.
A question we were discussing internally was if COVID-19 disappeared tomorrow, would the rental sector go back to the old normal? Is this moment a wake up call for a sector notoriously resistant to change and digital transformation? Speaking with our clients we see a greater appreciation of the benefits that technology can provide, in how we communicate and to bring about flexibility and efficiency allowing agents to do more with less.
The following are the common trends we are seeing now that are impacting the rental sector:
1. Appointment-only agents & working from home
Like many typically office-based employees, professionals in the rental sector are realising that they can actually get a lot done from home, or operating with an appointment-only policy. Some of our clients have worked in an office for over 25 years though due to COVID-19 have also made this change. Whether working from home will remain as an option remains unclear and as the lock-down restrictions are easing we see different approaches being taken.
2. PropTech adoption to minimise physical interactions
The process of letting a property can be very demanding, from referencing, rental applications, property viewings, and meetings, to signing tenancy agreements and checking in tenants, much of the process traditionally involves a lot of physical interactions. With remote work and social distancing, technology adoption has become crucial for agents if they want to operate in the new normal. Letting agents have utilised various property technology solutions, from online tenancy management, digital tenancy agreements and e-signatures, to virtual property viewings and digital communication tools such as Slack, Zoom and Microsoft Teams. Many agents are now displaying tenants listed homes via video conferencing or inviting them to take virtual tours to 360 video and 3D interactive solutions. While these technologies would have provided great benefits to day to day operations even pre-COVID, they have now become an essential asset in helping agents maintain their service offering.
3. Consumer expectations & Gen Z
For the past decade there has been a clear digital shift among customers who are seeking solutions that are convenient, trustworthy, and typically with a mobile focus. The conditions that COVID-19 has created mean there is an even greater need to simplify rental processes that don't take much time, without excessive calls, emails and paperwork. As a segment, Generation Z in particular have a reliance on processes that are simple, easy to follow, and in typically overlapping with Generation Rent, are being recognised by agents as an important group to accommodate, especially at this time.
4. Increased demand in rural areas & outdoor spaces
In the past couple of months, we have seen an increased demand from our clients in rural areas. More tenants have started to look for cheaper, less central properties, some are even opting to move out of town because they can work from home and don't need to commute. Less crowded urban areas and properties with garden space have greater advantages, especially those in affordable residential regions.
5. Renewed focus on insurance products
The economic impact of COVID-19 has led to an uncertain time for many workers in the UK, many of whom that are still on furlough, supported by the UK government. The Tenant Eviction Ban, whilst there to protect vulnerable tenants, has also added pressure on landlords who are reliant on the rental income. As a result of job losses and uncertainty, insurers covering the rental sector started to adjust their products or remove their offering entirely. One example is Rent Guarantee Insurance or otherwise known as Rent Protection Insurance, which typically provides security if a tenant stops paying rent and commonly also includes any costs relating to legal fees. We believe this to be a very useful product for agents and landlords especially in times of uncertainty. At RentProfile, we have worked closely with our insurance partner, Alan Boswell Group, to ensure we could provide our clients with a Rent Guarantee product that is fit for purpose, and have seen a greater level of interest and uptake from our agent clients.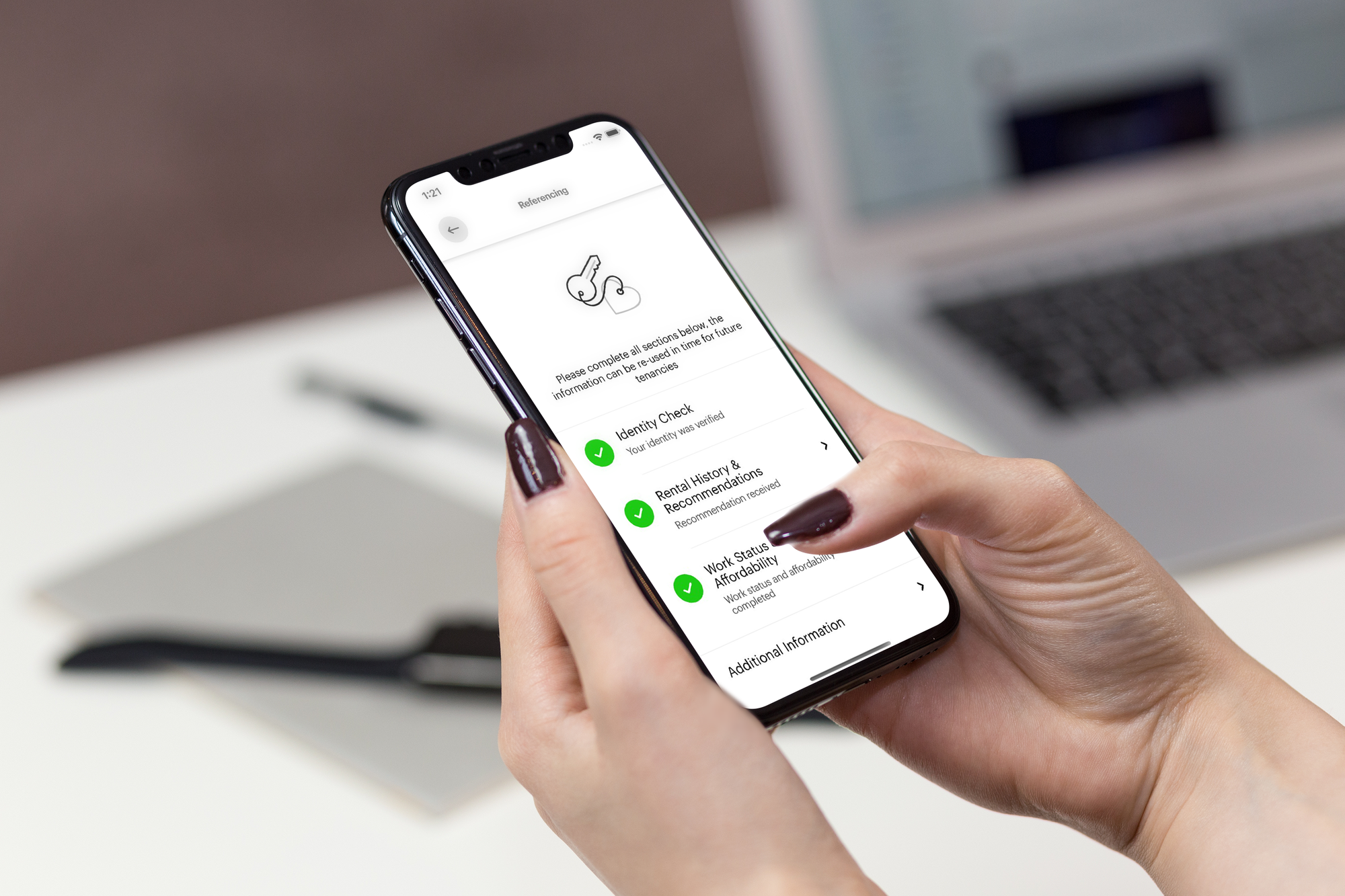 RentProfile powers trust and convenience for the rental sector. We have recently introduced a dedicated renters' app which is available on both Android and iOS, allowing renters to complete referencing five times faster compared to traditional referencing companies. If you're interested to sign up as an agent, please contact us here for a free trial of our service.