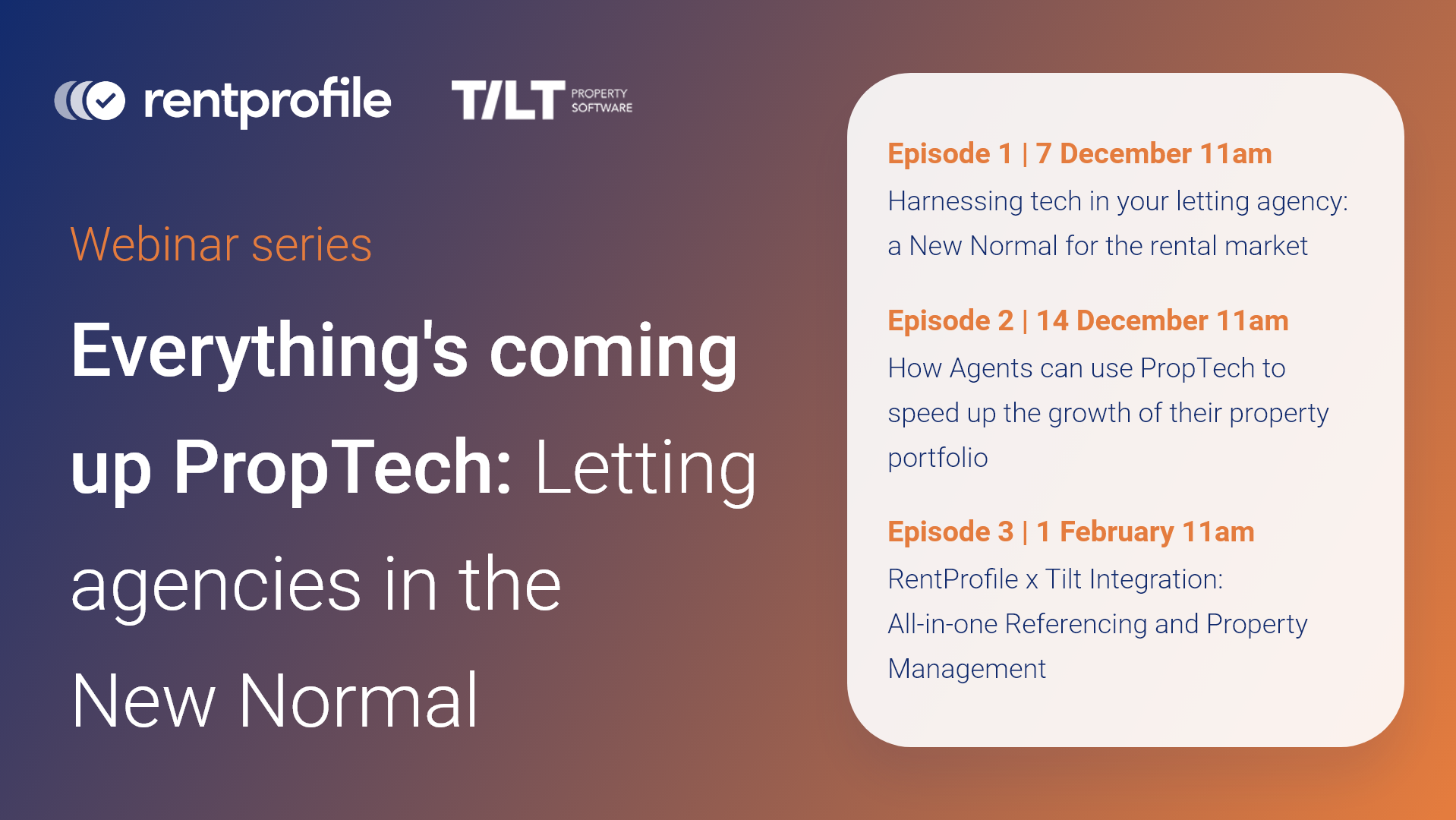 Thank you to everyone who joined us for our now completed webinar series - we've loved talking all things property with Tilt and our attendees. For those who missed out, fortunately you can now watch back all of the episodes using the links below.‌‌
Webinar episodes

Episode 1 - Monday 7 December 2020
Harnessing tech in your letting agency: a New Normal for the rental market

Episode 2 - Monday 14 December 2020
How Agents can use Proptech to speed up the growth of their property portfolio

Episode 3 - Monday 1 February 2021
RentProfile x Tilt Integration - All-in-one Referencing and Property Management

We hope attendees gained some valuable property intel from hosts Curran McKay, RentProfile's Commercial Lead; and Conor O'Farrell and Kate Nolan, Business Development Execs at Tilt.
Watch the final episode to see how Referencing is integrated within property management software Tilt Origin, which can help save time for your agency and consolidate your admin in one place.
We haven't seen the last of our friends at Tilt; keep your eyes peeled for future plans, and watch our final episode for a hint of what's to come.