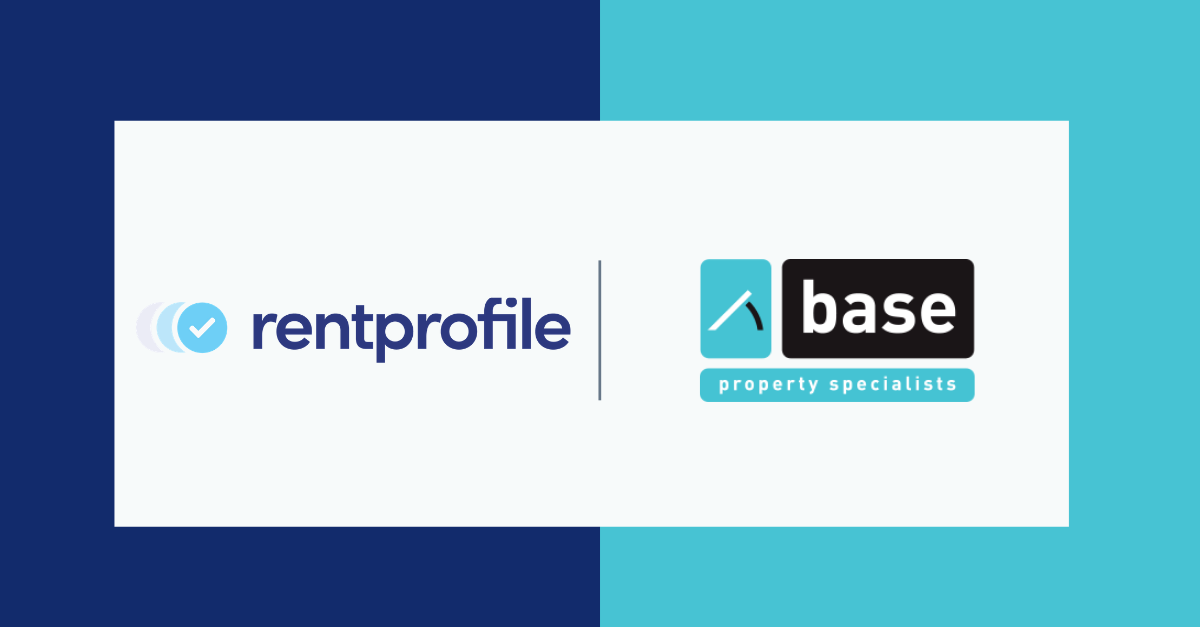 Last year, we had the pleasure of being included in Base Property Specialists' very first Supplier Spotlight. Our Co-founder and CEO Paul Munday was interviewed by baseps in April 2020, right at the start of the first UK lockdown. We're re-sharing the interview to our readers in case you missed it the first time around, whilst COVID-19 still presents challenges for the rental market.
NB. Adjustments are marked with an asterisk*.
---
A fast & reliable referencing company is a letting agent's best friend, without it, we have no foundation to assure landlords of the quality of tenants we bring forward. Having trialled many referencing companies over the years, including some of the industries biggest, we knew we needed a process that better matched our user friendly, tech-centric approach to lettings.
After trialling RentProfile with a handful of referencing requests, it was a no brainer for us. Our admin team had to spend all of 30 seconds inputting information into the system in order to obtain a report. A process that previously would take us around 5-10 minutes to complete. The turnaround time was second to none whilst providing all of the critical information we needed.
Steve, our Head of Admin at baseps said,
"For me, the use of RentProfile has taken away a huge amount of administrative work. They produce clear, visually pleasing & reliable reports. It is just a bonus that the turnaround time is so fast."
RentProfile allows the tenant to self-background check, adding in as much details as possible. The team at RentProfile will then follow this up, confirming all information provided is correct & accurate. Self-background checking is accessible via RentProfile for both tenants and landlords. In doing so, they are able to set up a unique profile which will outline a landlord's credentials or an applicants rental history. The main goal of this is to help landlords and tenants have complete confidence in who they are dealing with.
We spoke to Paul, co-founder of RentProfile, in order to find out a little more about their journey and where the idea first came from.
What inspired your idea to start a referencing company, especially when there were already well established giants dominating the market?
Years ago my younger brother David was the victim of a rental scam, and it was following this experience that together we started working on unique landlord checking technology. The work helped reduce the number of scams and received recognition from GOV.UK.
Agents, landlords and tenants kept telling us about problems with tenant referencing. The feedback was always the same, that it is slow, confusing, inaccurate, with loopholes somehow being exposed, and referencing companies not really caring when things go wrong. We also found tenants were uncomfortable sharing all the personal information with companies they didn't feel they could trust.
With support from local landlords and agents we developed a modern tenant reference that is twice as accurate and with a turnaround five times faster than the incumbent companies.
Whilst we are newer on the scene we have produced over 25,000* reports to date, and feedback (including from Base PS) has been excellent, which pleases us a lot.
Was there something that you wanted to do differently when you set up RentProfile? What was it, and why?
I'm not sure we set out to be different per se. We wanted to build a product that is much simpler to use, and yet more accurate with a faster turnaround. We use a lot of technology to automate processes and flag potential problems in applications.
Everyone wants to deal with a good-responsible tenant, landlord or agent, so we feel it is really worthwhile helping enable these connections.
Tell me about your proudest moment so far?
David was asked on BBC One to talk about his experience and how our technology is helping to improve the rental market. It was live tv and he did really well. Winning a PropertyWeek award was also a proud moment for the team.
What is the strangest tenant check you have produced?
We once ran a check on an arctic explorer who was on an expedition at the time, and who had limited satellite phone use. Luckily it didn't take too long to gather the information and we were able to process everything in very little time.
How is the situation with Covid-19 impacting your business, how are you adapting?
As an online focused business we have perhaps had to adapt less than most. We are talking to our agent clients at the moment to understand how we might better support them.
For example giving assurance about the quality of our identity checking (which goes beyond a passport check) and whether they can de-risk tenancies by using our Rent Guarantee*.
---
Original interview from baseps.co.uk.
To sign up for a free trial of Referencing, visit rentprofile.co/referencing.